Picoo interactive toys for indoor playgrounds
Interactive toys, but without a screen; that's exactly what Iris Soute had in mind and it was directly in line with ELI Play's new mission.
Precítat clánok detailne
Picoo, combine knowledge!
The first step
After 10 years, ELI Play decided to give interactive gaming elements a new lease of life. For a long time, they found interactive technology too complex, it had too little playing value, it was too sensitive to interference and too expensive. Thanks to Picoo, this is a thing of the past. René van de Ven, managing director ELI Play, strengthened the ties with Eindhoven University in 2016 and came into contact with Iris Soute and her colleague Daniel Tetteroo. Iris and Daniel were looking for a cooperation partner for the further development of Picoo. ELI Play saw the opportunities for Picoo in its assortment; collaboration soon was a fact.
Moving forward
Partly thanks to the collaboration with ELI Play, Picoo had the opportunity to produce its product. The salespeople from ELI Play were critical and did not immediately see Picoo's opportunities within the product category 'play'. After a test session, the salespeople realised that Picoo could offer even more challenging indoor playing structures.
Registrations
To get the product on the market with a unique edition for ELI Play was a big project, but it will be ready at the end of May! Then every indoor playground gets the chance to buy Picoo via ELI Play. Completely in ELI Play's own house style. The first registrations are already coming in, we can't wait to see those laughing faces in the playground with a Picoo in their hands.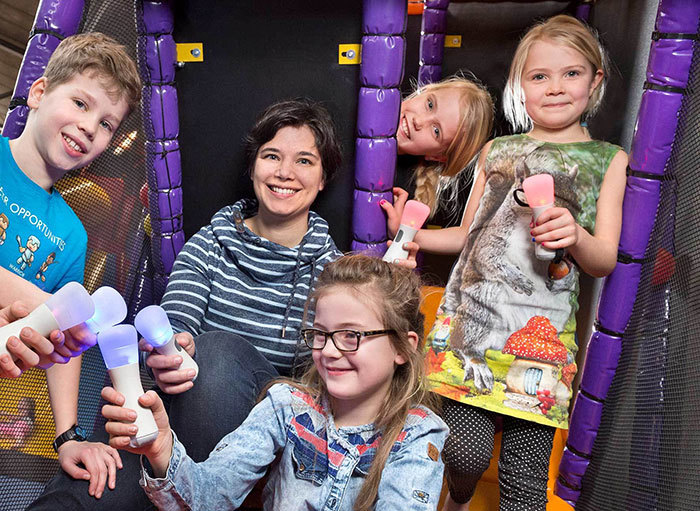 ---